12 introductory package
Would you like to get to know our wines in detail? Then our 12 wine package consisting of: Rosé | Rosé Sprudl | Welschriesling | Weissburgunder | Sauvignon blanc | Zweigelt | Chardonnay | Cabernet Sauvignon | Zweigelt Barrique | Blauer Burgunder | Rochus | Shiraz
Informationen
Category

Package

Artikelnummer

12erKennpa
6er Premium Holzkiste view Product 6er Premium Holzkiste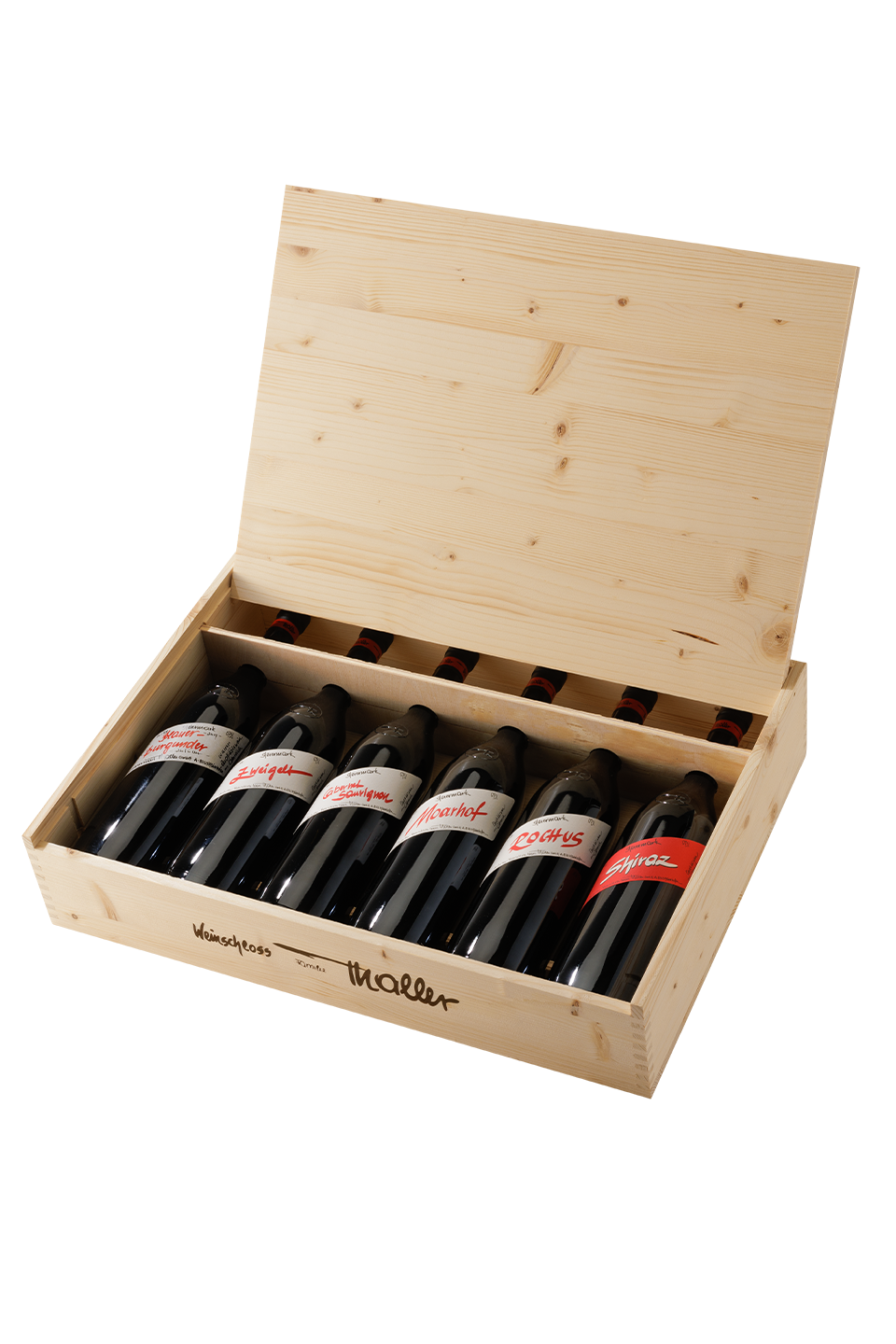 6er Premium Holzkiste
You love mature red wines and would like to get to know our premium red wines? Then we have just the thing for you: Blauer Burgunder | Zweigelt Barrique | Cabernet Barrique | Rochus | Moarhof | Shiraz
Diamond VIP-Package view Product Diamond VIP-Package
Diamond VIP-Package
You want to enjoy the Night Race to the full? Then secure yourself the ultimate Diamond VIP package. On Monday 23 January 2023 you can start the first of two unforgettable nights with the exclusive Bründl Sports Night. The Night Race team will spoil you with culinary delights on Monday from 8pm to midnight, accompanied […]
Geschenkspaket Thaller x Riedel view Product Geschenkspaket Thaller x Riedel
Geschenkspaket Thaller x Riedel
Our "Geschenkspaket Thaller x Riedel" is the perfect gift for wine lovers. Included is a bottle of Rochus with 2 of our exclusive Riedel red wine glasses. Packaged in our new gift box, ready to give pleasure & enjoyment!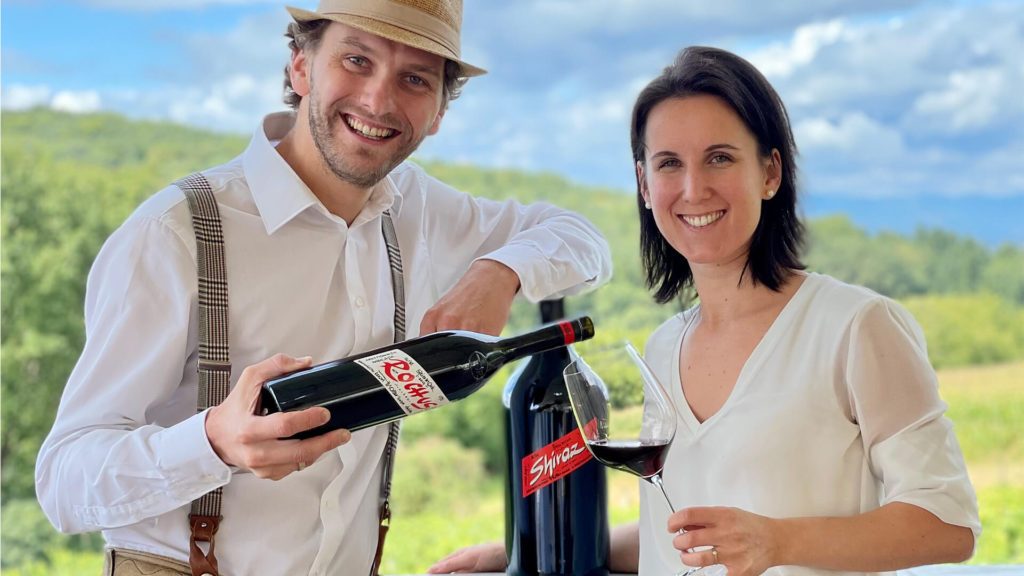 We would be happy to advise you
Our winemaker Katharina and her Mathias say a warm welcome, are happy to advise you on our wines and always have their ears open for a well-founded conversation.