The union of love
We are delighted that you are here and that you are taking the time to come and share what is probably the most beautiful day in a couple's life with us, giving us the opportunity to create special moments.
Nestled in cosy gardens, completely newly built, our wine castle rises in the middle of the vineyards. Coming from the blossoming castle courtyard, guests stroll through the pergolas to the ornate vineyard chapel and on to the wedding pavilion, enthroned high above the vineyards.
You are the protagonists – we direct in the background!
Event lady Bettina and her culinary team will take you by the hand and accompany you through your wedding day with love and in a familiar atmosphere, support you in the organisation, be the first point of contact for service providers on site, create your personal schedule and pass on helpful experience so that no wishes are left unfulfilled.
So that together with your guests, family and friends, every moment can be experienced in a relaxed, stress-free and unique way and will be remembered.
So nothing stands in the way of a glittering day of celebration in a breathtaking setting!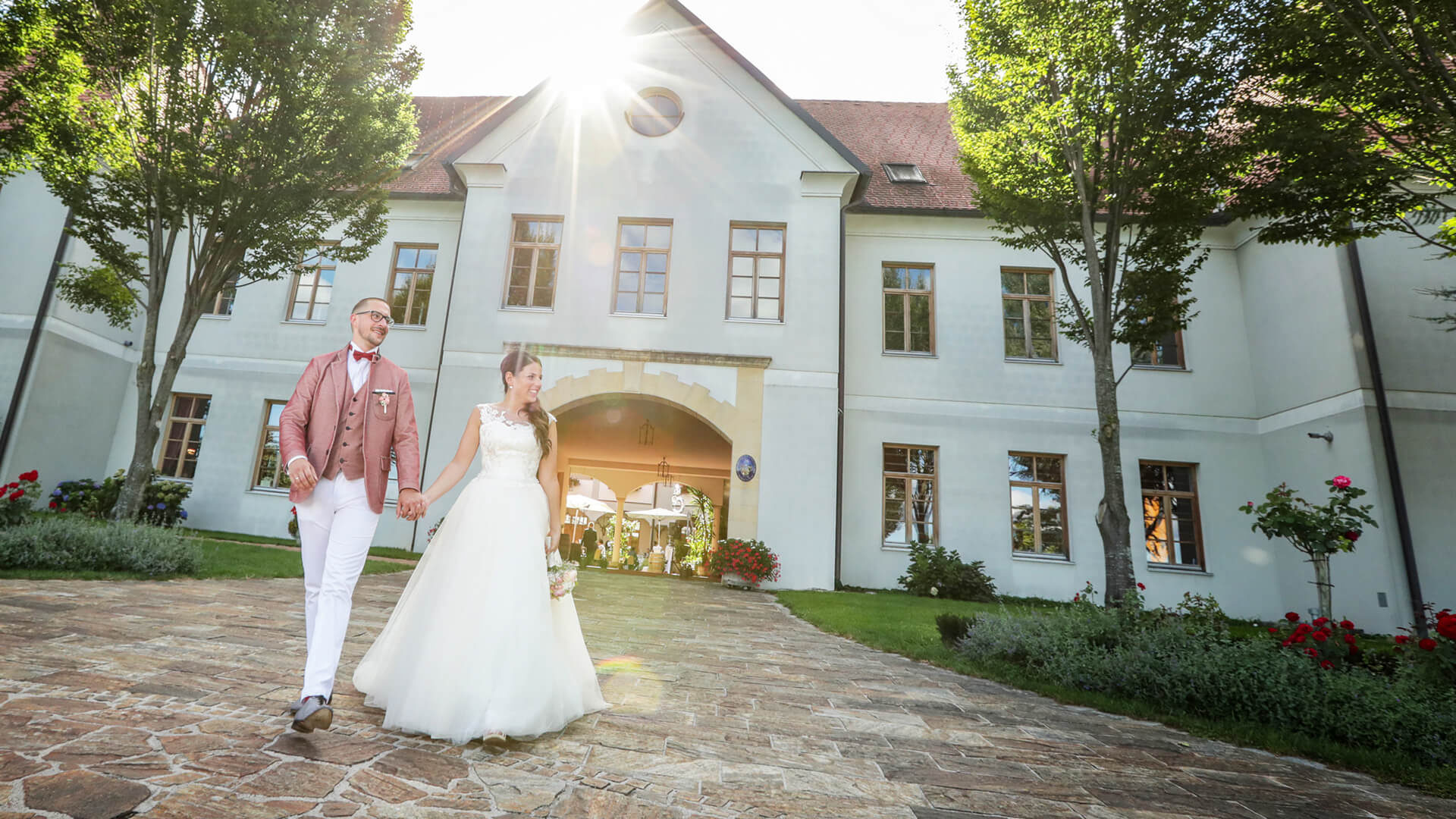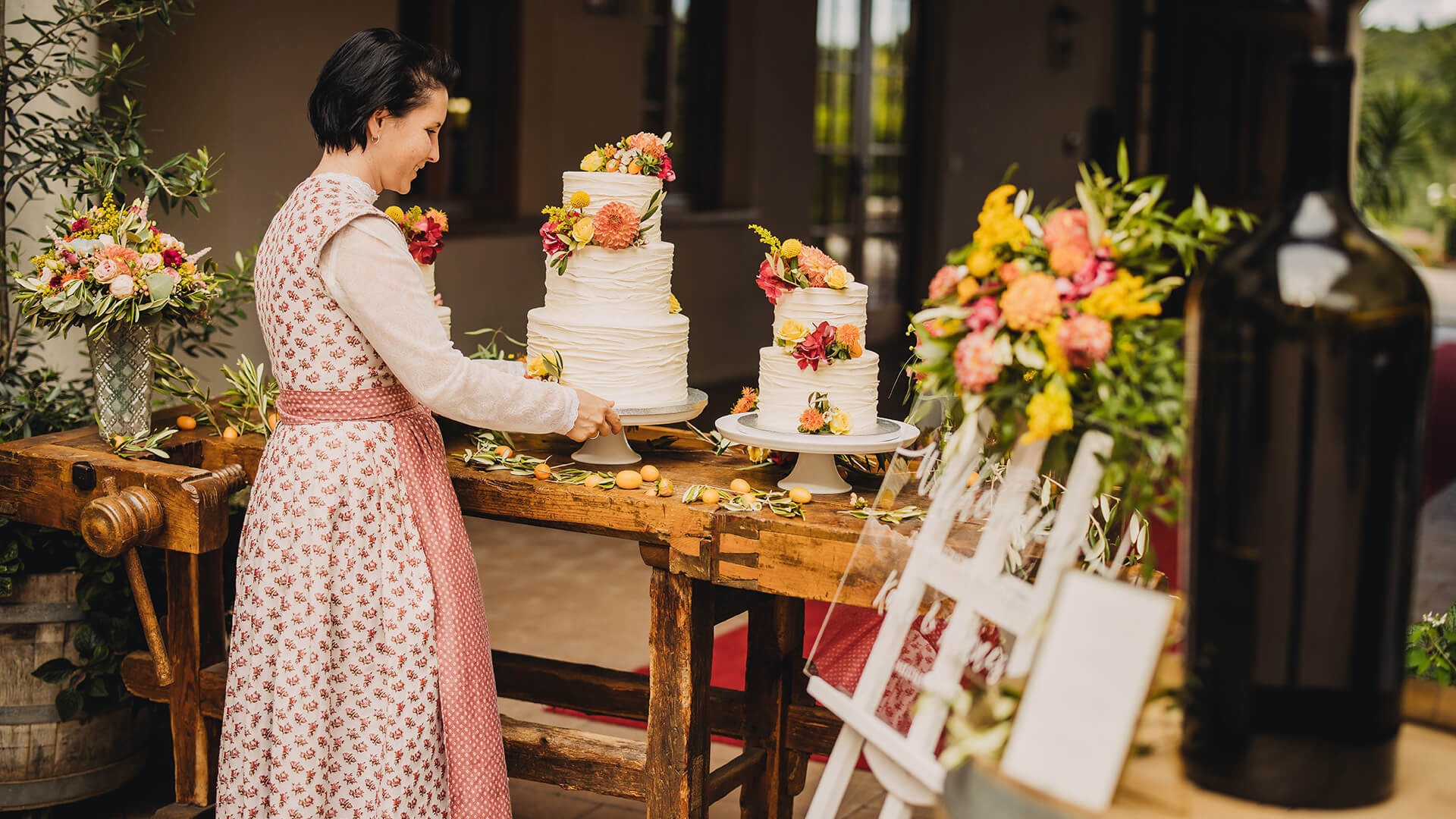 we plan – you celebrate
Our event lady Bettina Thaller is always available for you and your individual concerns.
We look forward to creating special moments with you!