on the way to Fürstenfeld, in the Thermen- Vulkanland Styria
Our wine castle is located high above Maierhofen, embedded in vineyards and blooming gardens, on the way to Fürstenfeld, in the thermal and volcanic region of Styria.
passion wine
As a typical family business, we at Thaller's live, work and think in terms of generations.
A good 30 years ago, the foundation for the pressing of excellent wines was laid here, laying the foundation for continuous and quality-oriented further development.
Our winegrowers Katharina & Karl G. cultivate around 25 hectares of vineyards on gentle hills, with the focus clearly being on the red wines.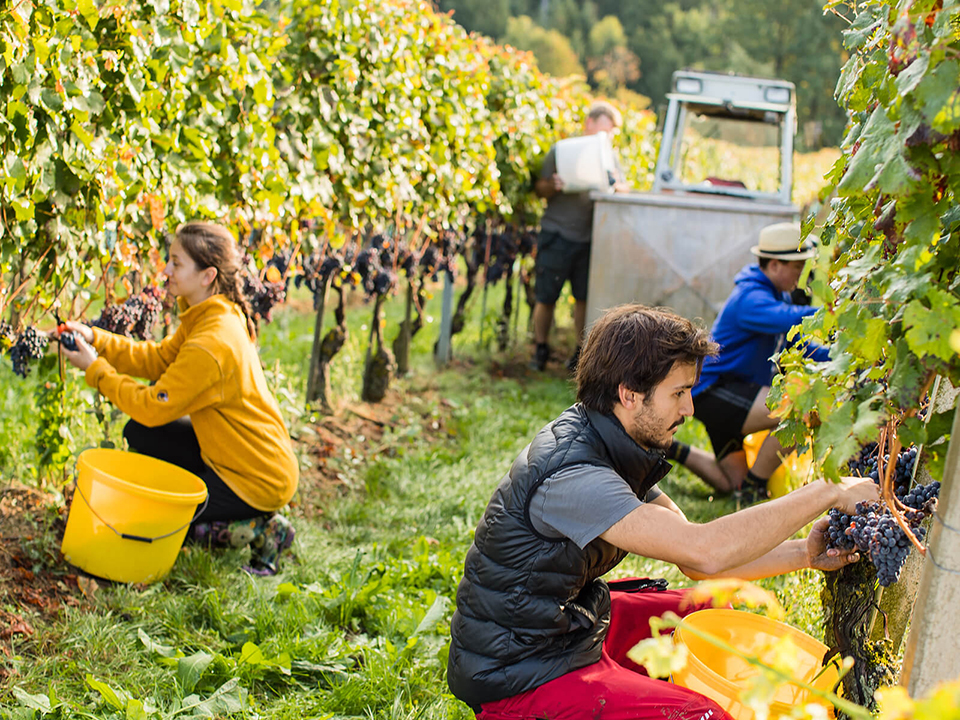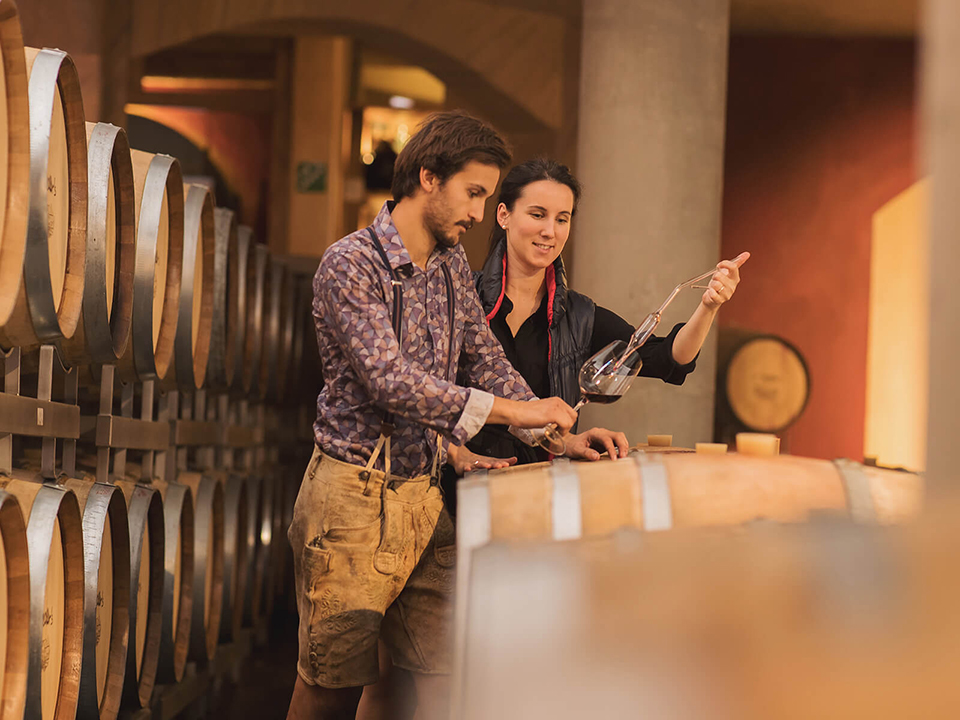 Experience wine with all your senses
With the opening of the wine castle in 2006, a total work of art was built in order to make wine experienceable with all senses and to create a place for everyone.
A meeting place was born and is today a symbiosis between people, nature and enjoyment, creates joy in life and allows unique moments to be experienced together.
Stop in – relax and just enjoy and have fun with life!
Enjoyment at home
Browse through our variety of wines & enjoy our wines at home with your loved ones!