A look behind the scenes
Our winegrowers around Katharina, Karl G. and Mathias take you on a journey through the wine castle and give you an insight into our work, tell stories about wine and let you look deep behind the scenes.
Discover the wine castle
We start in our bell tower with a view over our vineyards and the volcanic land, the beginning of everything we do. We will walk with you along the arcades and follow the path of the grapes from the wine press house to their perfection in the red wine ageing cellar, the living room of our great wines.
Afterwards we invite you to taste and discuss the wines in the Schmiedn.
Guided tour of the wine castle
Tasting of 5 wines
Bites from the Vulcano
Group size: 10 – 50 persons
Duration: 90 min
Price: € 12,- per person
Group size less than 10 persons Package price € 120,-
Guided tour of the wine castle
Tasting of 3 wines
Group size: 10 – 50 persons
Duration: 60 min
Price: € 8,- per person
Group size less than 10 persons all-inclusive price € 80,-
Aperitif with Muskateller Sprudl or Rose Sprudl
Guided tour of the wine castle
Tasting of 4 current wines | 2 wines from our Rarities Cellar
Bites of delicacies from the Greislerei around Vulcano | Wild & Co
Group size: 10 – 20 persons
Duration: 120 min
Price: € 28,- per person
group size less than 10 persons all-inclusive price € 220,-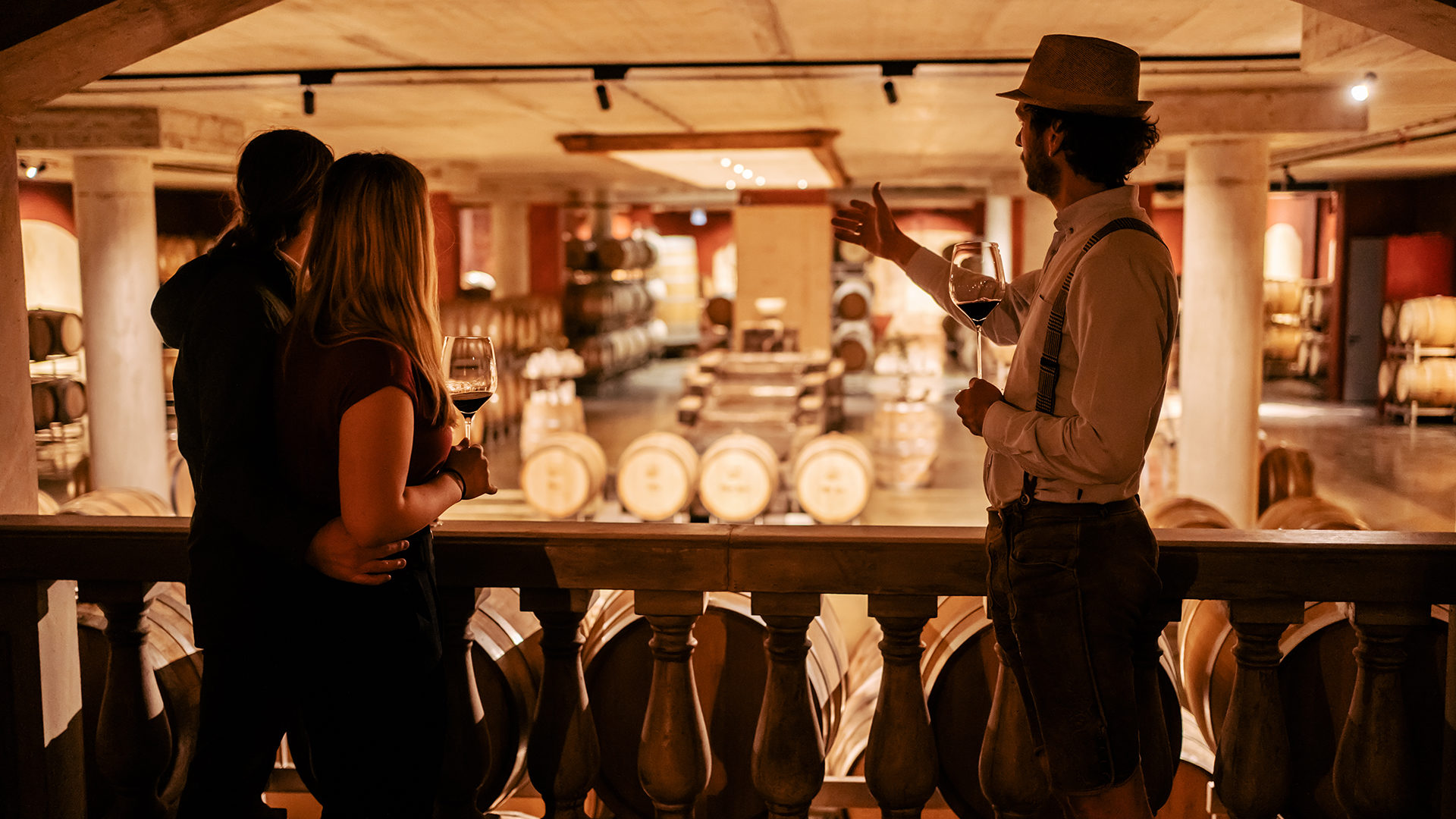 Open daily
Mon. – Sat. 9am – 6pm
Son. & public holiday: 9am – 2pm