Thaller family
As a typical family business, we live, work and think in generations. In addition to Koarl & Maria, five of the six siblings are now responsible for the winery and combine their strengths to work together here on the estate.
Koarl and Maria
Koarl and Maria built the foundation of our family business together. A passion for nature and wine was and is decisive for their common path. In addition to the family and the wine, the vision of building the "wine castle" and its opening in May 2006 is probably one of the highest milestones.
In the meantime, Koarl and Maria enjoy spending time with their grandchildren and are active in the business as advisors and supporters.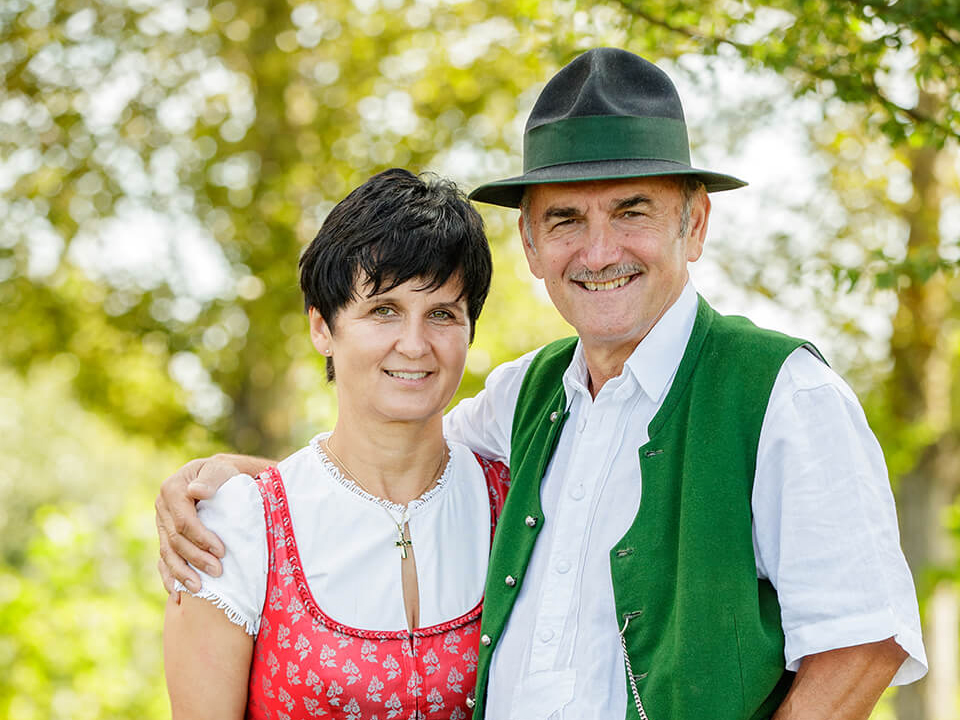 Bettina and marc
Bettina, the eldest of the Thaller siblings, is a hostess with heart and passion.
As "Event Lady" she takes care of all the personal festivities and company celebrations, right up to our culinary and musical highlights all year round, with a lot of love and commitment.
She collects your personal wishes and creates your very own festive day from them.
Katharina and Mathias
The passion for wine & cellar has also been passed on to our Katharina. She was able to gain a lot of experience in international wineries, which she now shares with Karl G. in the wine making department.
With a lot of care she and Mathias take care of all concerns around the topic of wine and are the first docking point in our Greißlerei.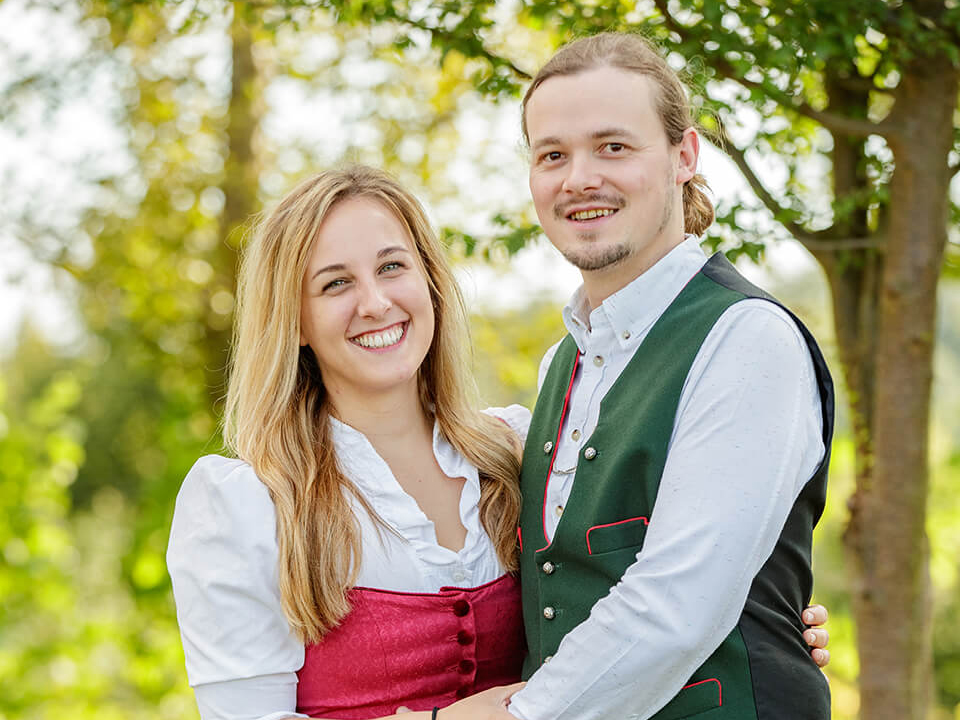 Michaela and Johannes
Michaela rounds off the culinary theme perfectly. After an exciting and very instructive time in numerous kitchens at home and abroad, she has arrived in the family business together with her partner Hannes.
In conjunction with our Werner, they rock the kitchen and conjure up culinary delights for our guests.
Karl g. and Andrea
After numerous experiences in California, South Africa, New Zealand and Australia, Karl G. has now returned home.
Together with Katharina he is responsible for the wine processing and takes care of our vineyards with a lot of know-how and innovation.
Andrea will spoil you with regional highlights at the Buschenschank and is looking forward to your visit!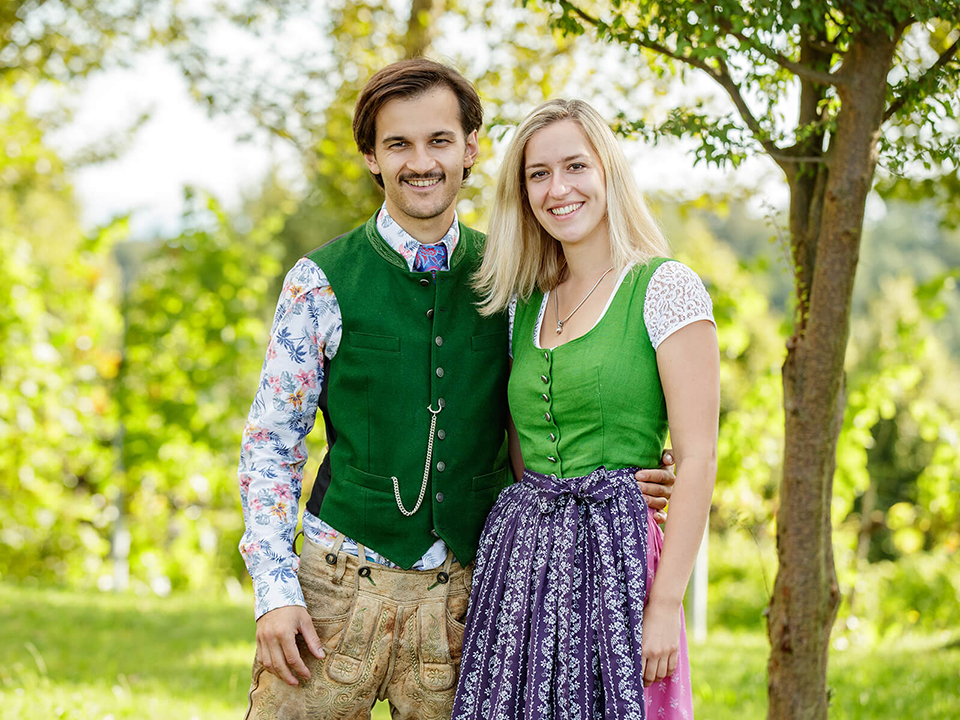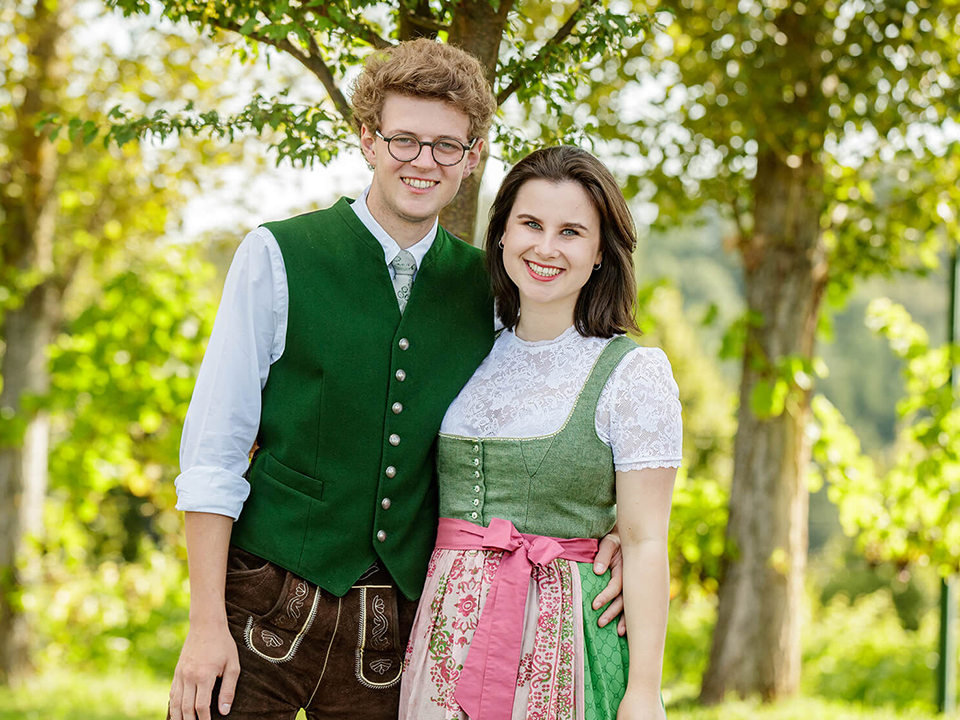 Victoria and Rainer
After graduating from the tourism schools in Bad Gleichenberg, Victoria was also drawn to the wider world. She now lives out her creative streak in the business and is responsible for our entire online presence.
Victoria keeps you up to date on what we are doing and working on in the wine castle every day via social media.
Alexandra marie
Alexandra Marie, our artistic free spirit, enchants our guests again and again with her voice and her musical vein.
Currently on a journey to shape her future and discover new exciting things, she actively supports our family business.