HARVEST 2023 in Styrian Vulkanland
In the last few weeks, a lot has happened in the vineyards of Vulkanland Steiermark. The warm daytime temperatures and cool nights are ideal for ripening and fruit development. The vegetation in the vineyards is entering the final phase. The time has come and the first grapes find their way from the vineyard to the cellar.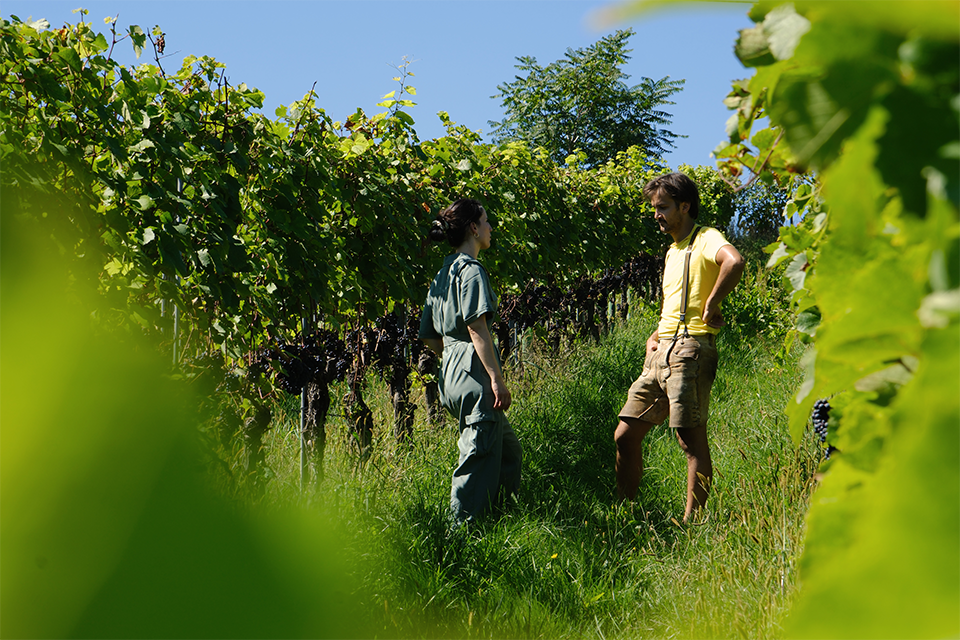 Constant monitoring
At the moment, our winemakers are on the daily move in the vineyards to determine the perfect harvest time. Here, not only the individual grape varieties are considered, but also the different locations and conditions play a major role. This requires a lot of intuition and constant monitoring.
100 percent Hand Picking in our Austrian Winery
"Our employees in the vineyards are very precise when it comes to harvesting and only bring the best grapes into our Austrian winery. This careful work forms the foundation for further processing in the cellar. The selection therefore already takes place outside in the vineyards and is decisive for high-quality wines. For this reason, 100% hand harvesting is also so enormously important to us!"
Karl Gregor & Katharina Thaller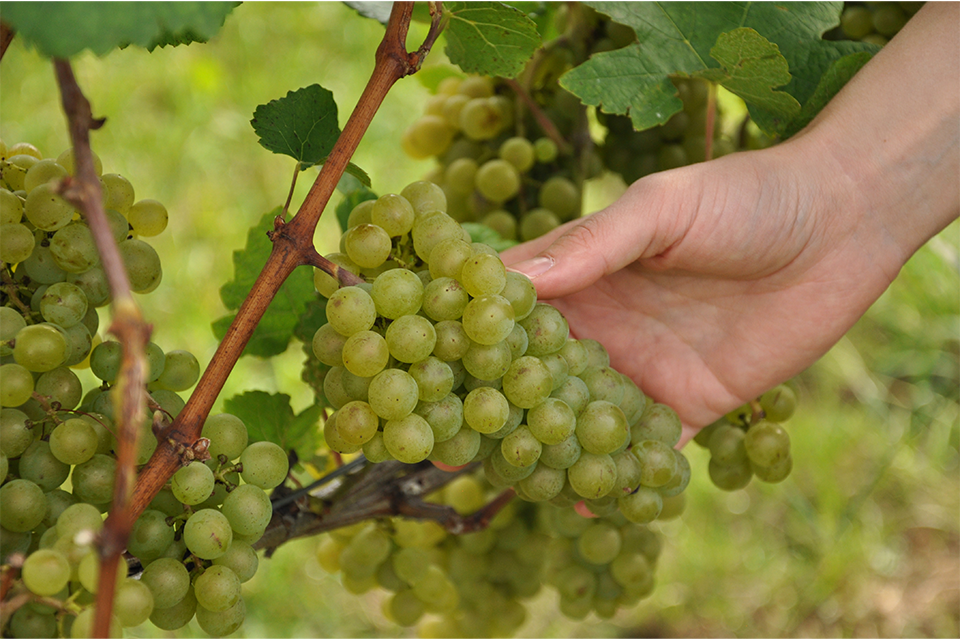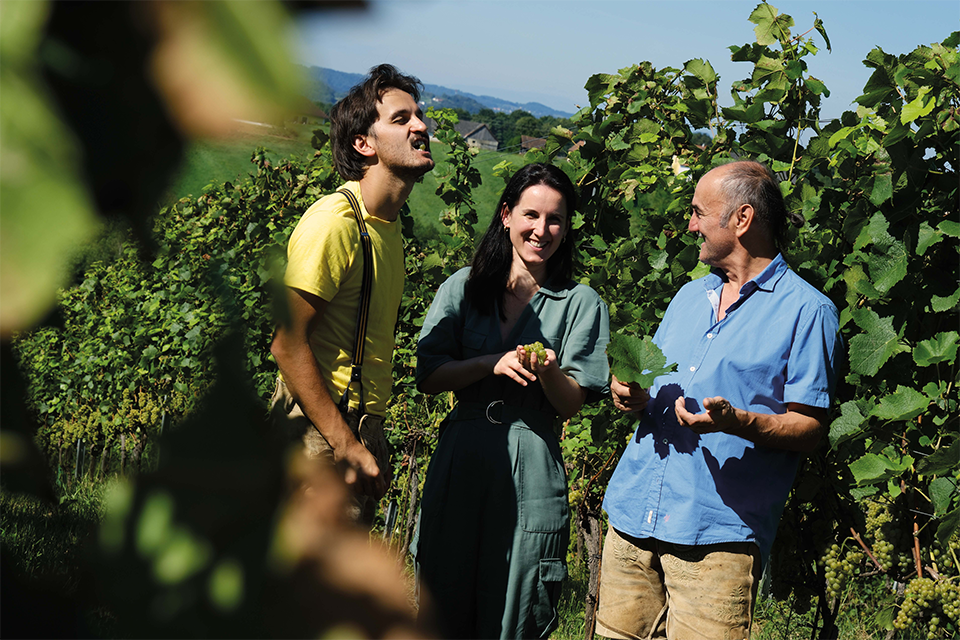 excitement in the Vineyards
The current warm temperatures of 25 degrees during the day and the cool climate of 13 degrees at night are very conducive to fruit development and ripeness. Both white and red wines benefit from these day-night differences, which distinguish Styria as a wine-growing destination!
In any case, the weather forecasts for the next few weeks continue to look good and let us start full of anticipation in this year's harvest!
HARVEST UPDATE TO LISTEN
In recent weeks, we have received many questions about the 2023 harvest start and the new vintage. For this reason, we talk about the current vegetation in the vineyard in our current episode. The winemaker siblings Katharina & Karl Gregor give exciting insights into the current events.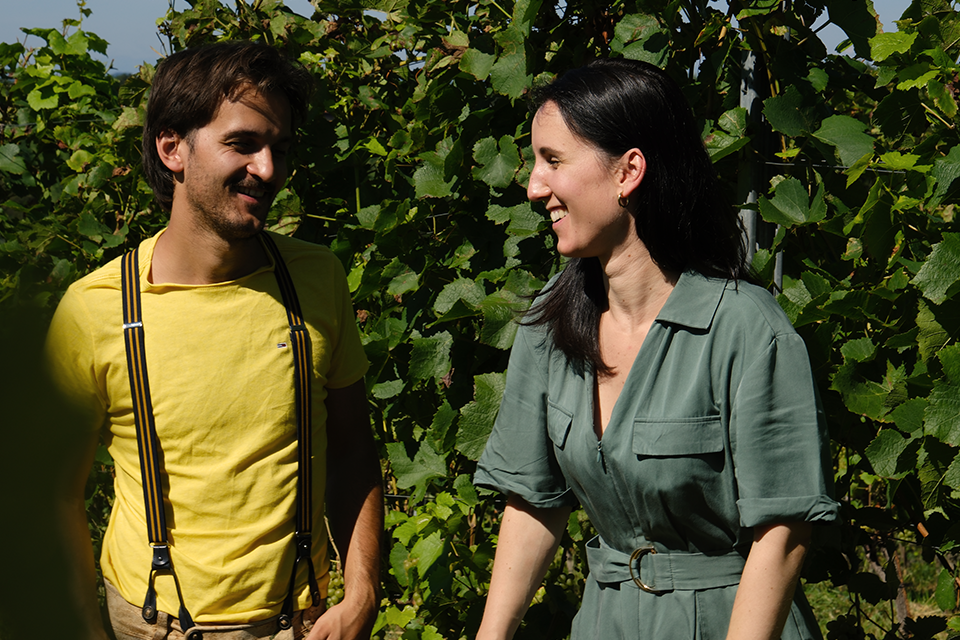 You would like to know more about the harvest or have another question that is burning on your mind?
Then write me a short mail to
victoria@weinschloss-thaller.at
I look forward to hearing or reading from you!
See you soon,
Victoria