Moarhof Ennobled to Moarhoch
Something has changed in the house Thaller! The red wine blend "Moarhof", popular among red wine fans, is ready to enjoy from the 2018 vintage under the new name "Moarhoch"!
The history behind the wine
Maierhofen was first mentioned in a document in 1215 – the name of the village originates from a Moarhof, which was built on a valley floor near the mouth of the Ilz River. The farm with all its goods belonged to "Herrand zu Wildon", who handed it over to the Johanniterorden zu Fürstenfeld. On the ridge above Maierhofen 15 winegrowers are mentioned, who harvested 10 100 liters of wine and had to deliver four starts of wine to their feudatories.
The "originally historically founded Moarhof" was symbolically rebuilt high above Maierhofen in 2004 and therefore experiences its historical revival in this form. Following these historical roots, Karl Thaller V. was dedicated a powerful red wine with the designation "Moarhof" on the occasion of his 70th birthday in the fall of 1998!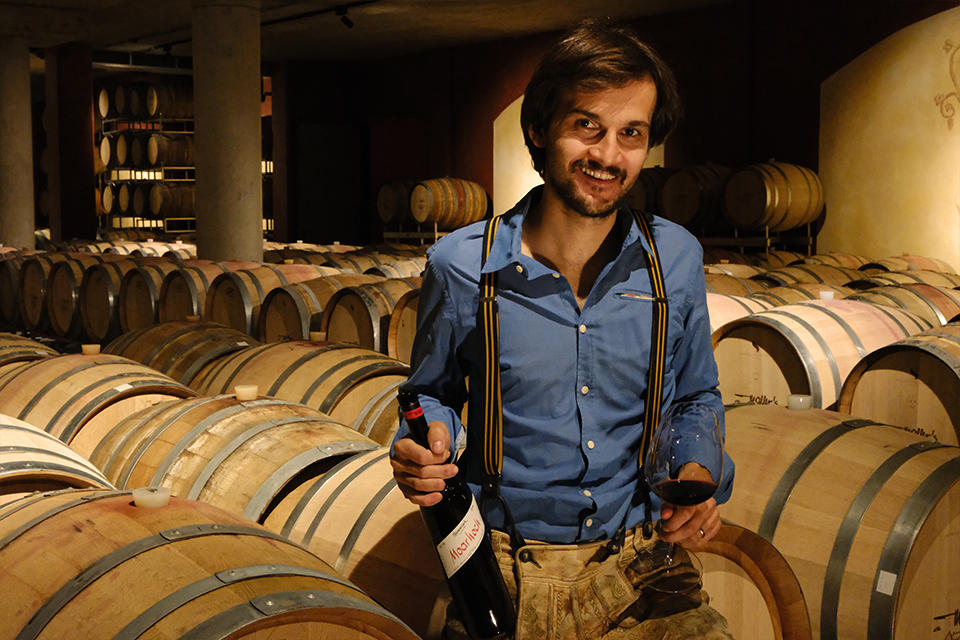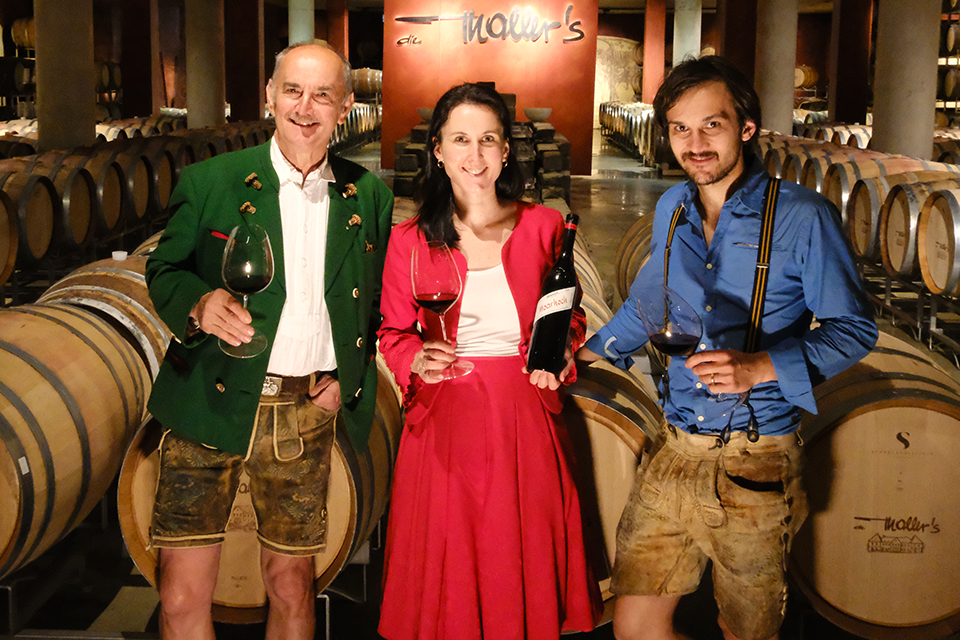 Established quality in a NEW outfit
Due to the DAC regulation in Styria, in which red wine was not taken into consideration, this expressive wine with the 2018 vintage now bears the designation "Moarhoch" – in the footsteps of its historical roots "HOCH" (which means high) above Maierhofen.
For this reason to all Moarhof fans: Don't worry! The "Moarhof" is still available in the usual manner – Now under the name "Moarhoch".
CUVée MOARHOCH 2018
Styrian Bordeaux blend of Cabernet Sauvignon, Cabernet Franc and Merlot. Dense and powerful with mint and small berries on the nose, lots of substance on the palate, rustic with a ripe tannin core; delicate toasting with smoky tobacco, multi-faceted with great storage potential!
You would like to know more about it or have another question that is on your mind?
Then write me a short mail to
victoria@weinschloss-thaller.at
I look forward to hearing or reading from you!
See you soon,
Victoria