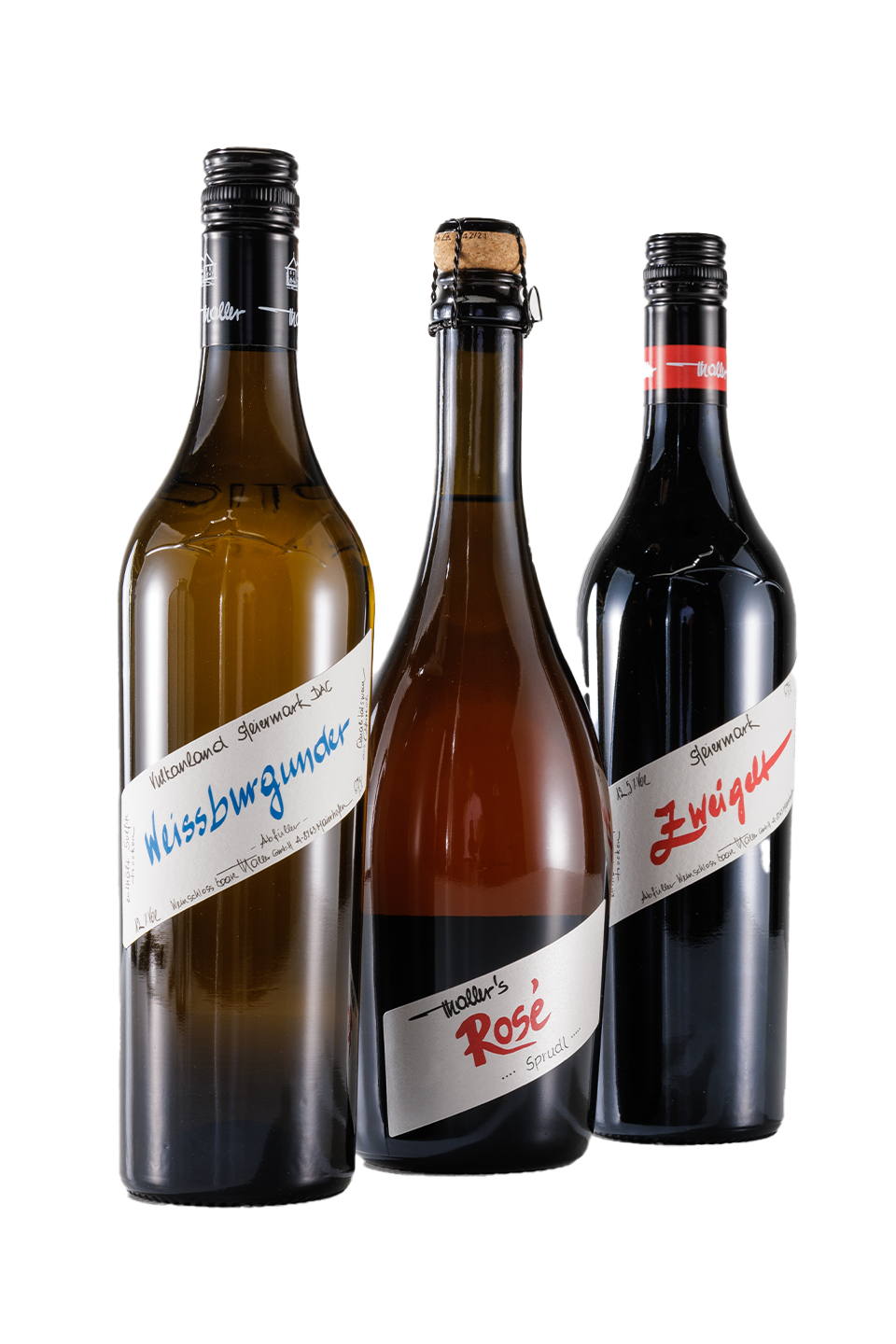 3 introductory package
Would you like to browse through our wine variety? Then try our 3-pack of wines consisting of: Pinot Blanc | Rosé Sprudl | Zweigelt
Informationen
Category

Package

Artikelnummer

3erKennpak
view Product Premium red wine box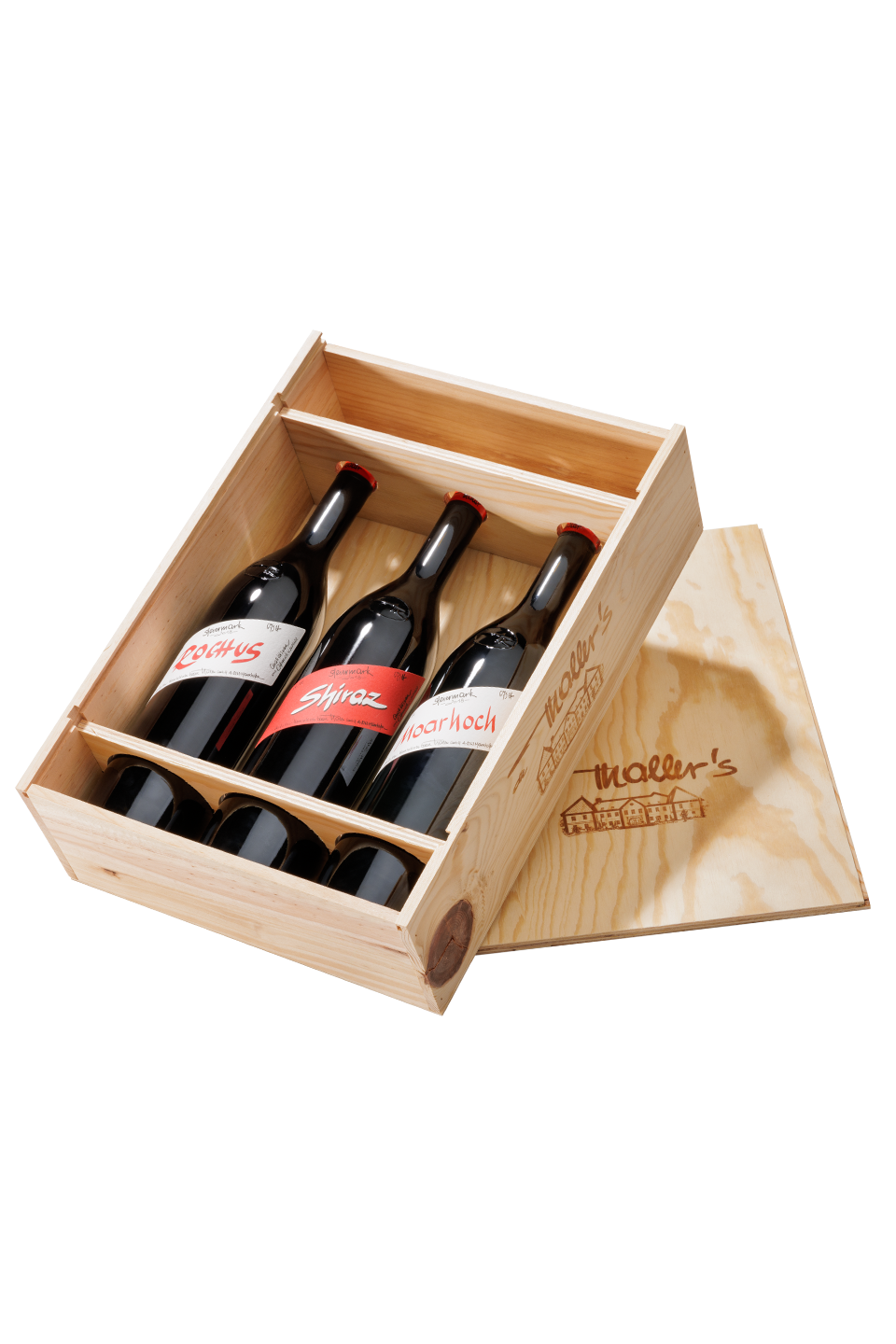 Premium red wine box
Our premium red wines packed in a fine wooden box. Included are: Moarhoch | Shiraz | Rochus
view Product Geschenkspaket Thaller x Riedel
Geschenkspaket Thaller x Riedel
Our "Geschenkspaket Thaller x Riedel" is the perfect gift for wine lovers. Included is a bottle of Rochus with 2 of our exclusive Riedel red wine glasses. Packaged in our new gift box, ready to give pleasure & enjoyment!
view Product 3er Sprudlpaket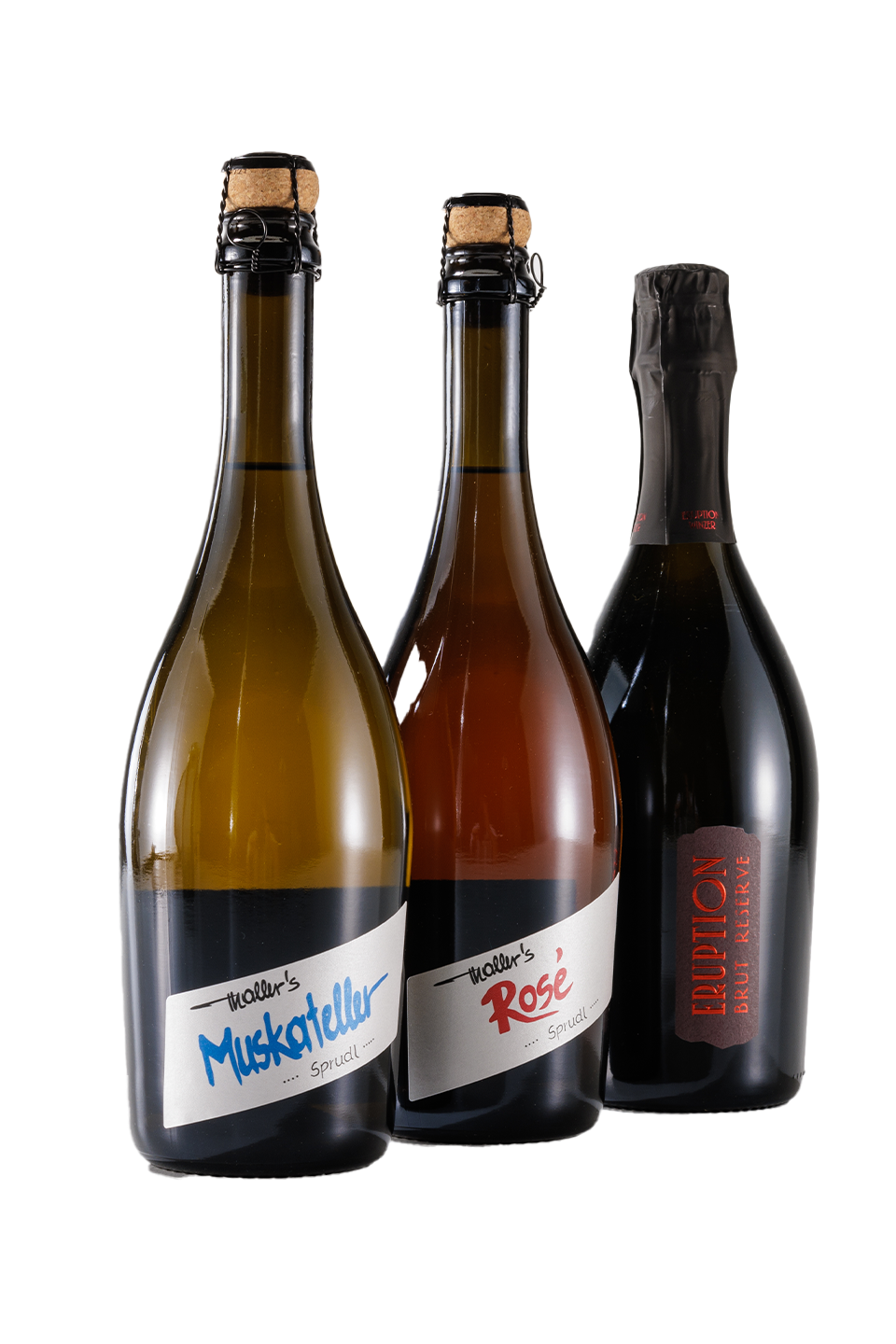 3er Sprudlpaket
Our 3-pack of bubbles for sparkling moments! Included are: Rosé Sprudl | Muscat Sprudl | Eruption Brut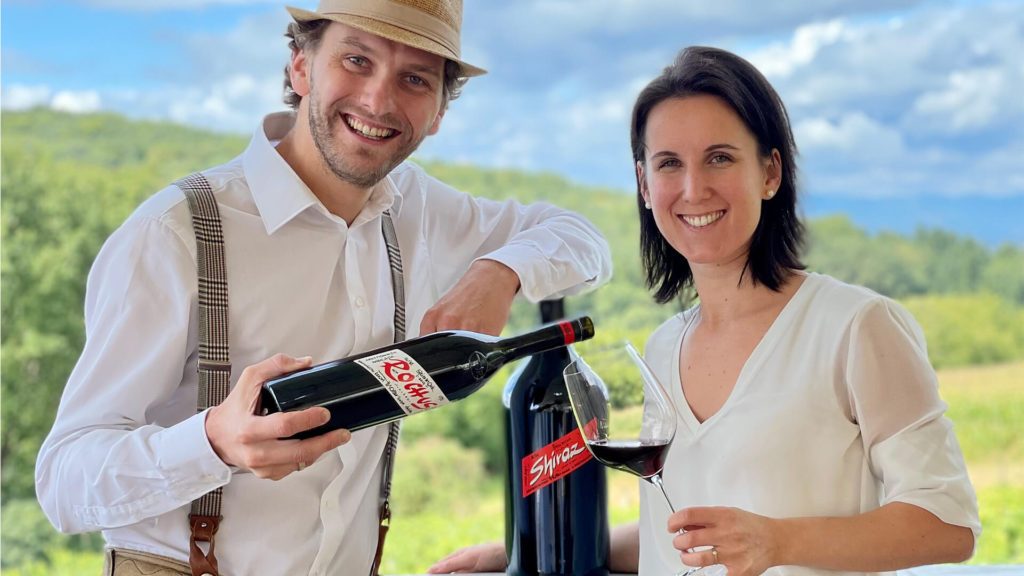 We would be happy to advise you
Our winemaker Katharina and her Mathias say a warm welcome, are happy to advise you on our wines and always have their ears open for a well-founded conversation.