Thaller's voucher
Thaller's voucher is the perfect gift to give your loved ones. Redeemable in the entire wine castle. Whether wine shopping, wine taverns or events - there is something for everyone!
Informationen
Category

Package

Artikelnummer

Gutschein
Diamond VIP-Package view Product Diamond VIP-Package
Diamond VIP-Package
You want to enjoy the Night Race to the full? Then secure yourself the ultimate Diamond VIP package. On Monday 23 January 2023 you can start the first of two unforgettable nights with the exclusive Bründl Sports Night. The Night Race team will spoil you with culinary delights on Monday from 8pm to midnight, accompanied […]
3er Sprudlpaket view Product 3er Sprudlpaket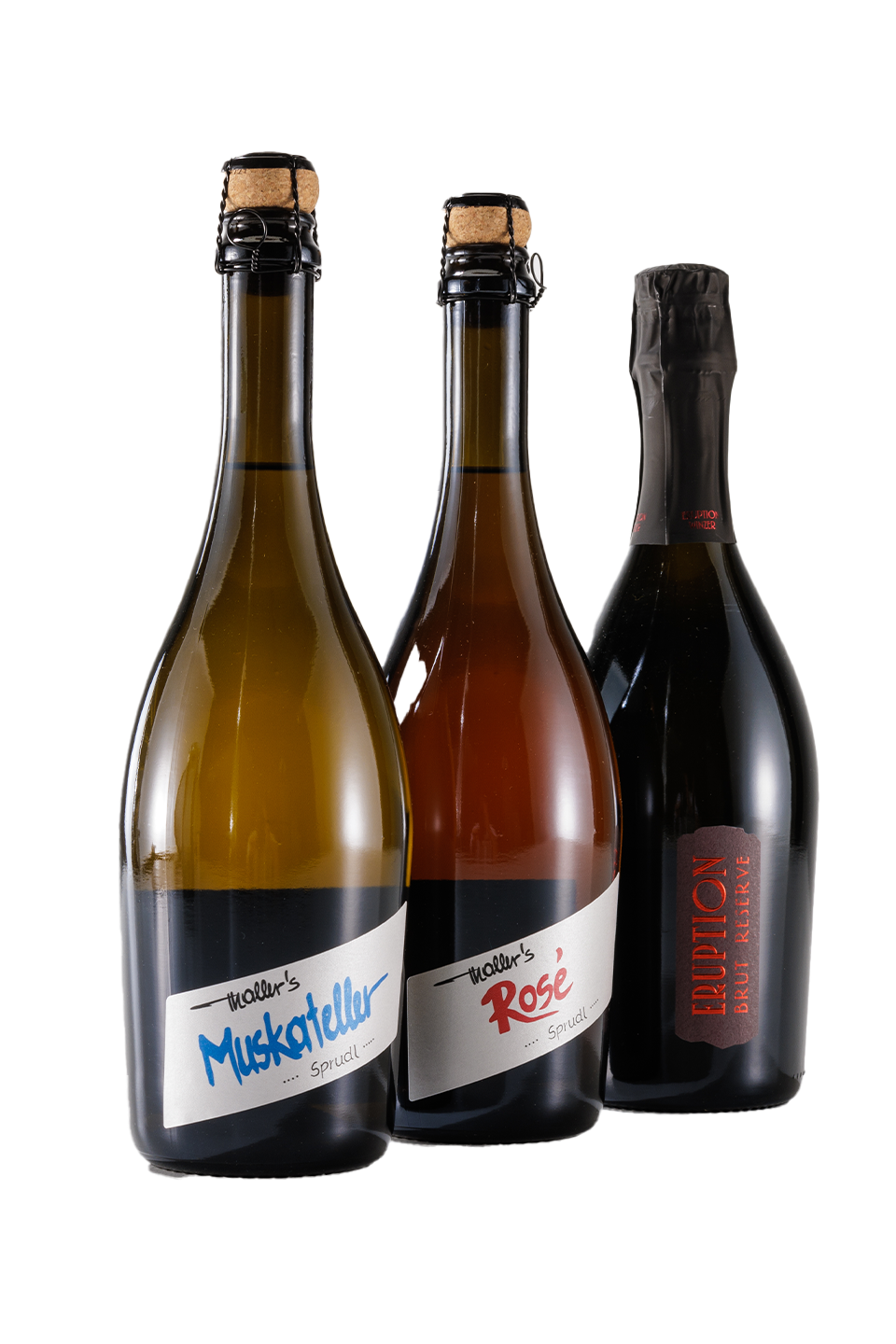 3er Sprudlpaket
Our 3-pack of bubbles for sparkling moments! Included are: Rosé Sprudl | Muscat Sprudl | Eruption Brut
Genuss Geschenkspaket view Product Genuss Geschenkspaket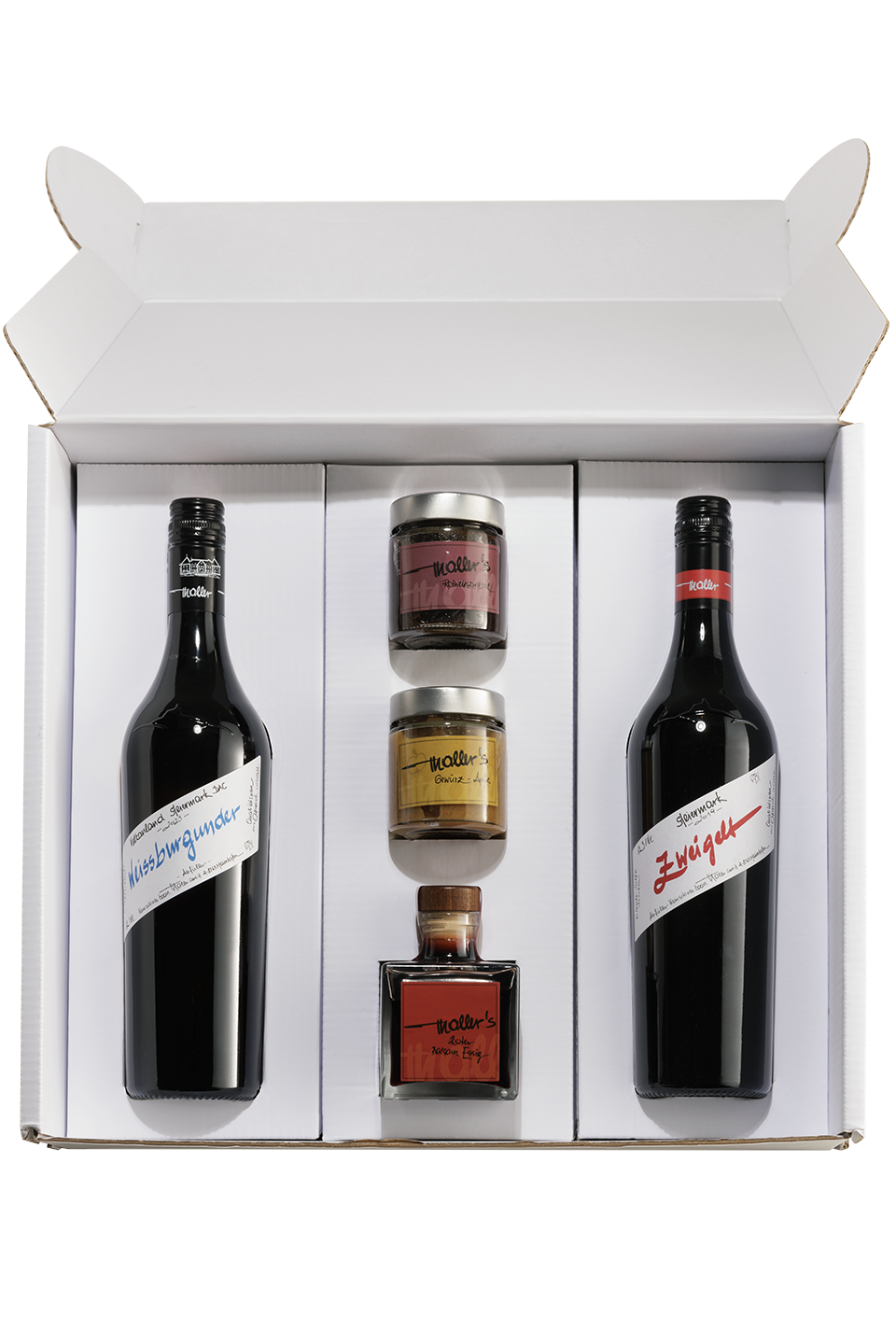 Genuss Geschenkspaket
Our "Genuss Geschenkspaket" is the perfect gift for gourmet lovers. Included are a bottle of Weissburgunder & a bottle of Zweigelt as well as Thaller's red wine balsamic vinegar, Thaller's red wine onion & Thaller's apple chutney. Packaged in our new gift box, ready to give joy & pleasure!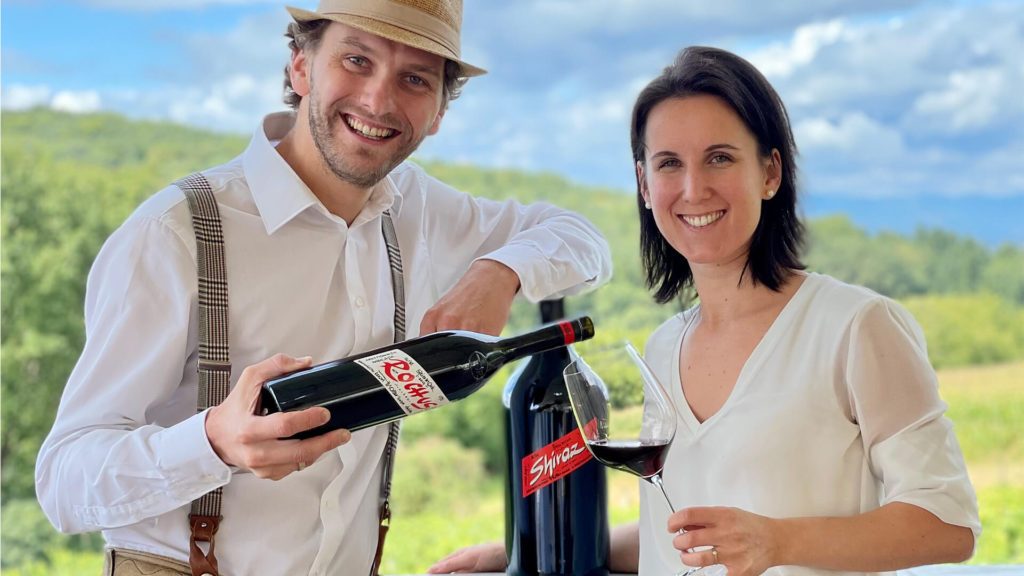 We would be happy to advise you
Our winemaker Katharina and her Mathias say a warm welcome, are happy to advise you on our wines and always have their ears open for a well-founded conversation.